About Maple Site Solutions
PRESIDENT/PARTNER:
Jason Chow, CEC
Jason brings the company a wealth of knowledge and industry experience. Jason is an entrepreneurial and driven Manager, with 20 years industry experience in a lead position for numerous companies. He is a facilitator and builder of professional teams through systems and structures to deliver seamless execution in our services. Jason has proven design-build proposals to achieve maximum economical solutions to clients and is a leader in training and promotion within the organization to ensure success and achievement goals of team and individual are met.
Jason is a Construction Estimator Certified with the Ontario Institute of Quantity Surveyors. He is well versed in design-build, cost engineering, quantity surveying, contract and project management.
Jason is a Mohawk College Civil Engineering Tech. Graduate with proficiencies in estimating and project management software including the development of custom estimating and systems spreadsheets. Jason's industry knowledge, education and professional experience are valued strengths within the organization.
Jason consistently demonstrates a high level of integrity through maintaining and developing new client relationships and strongly believes in a teamwork approach. Teamwork gives us the ability to watch out for each other, from safety to successful execution, delivering a first class service to our clients and the industry.
Feel free to contact Jason regarding any of your shoring and deep foundation requirements including discussions regarding design-build situations.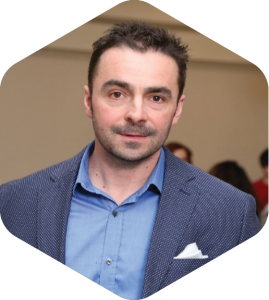 OPERATIONS MANAGER/PARTNER:
Chris Darby
Chris brings over 25 years construction experience with a special focus on shoring and deep foundations. Chris is very detail oriented and has the ability to foresee challenges and take measures to ensure continuous work flow.
Chris attended Northern College in the Civil Engineering Technology program. In addition to his education, he also led civil crews learning the trade from the field, rapidly excelling to a Supervisory and Operational level in his career.
Chris specializes in complete, large diameter piling and tiebacks as well as driven piles and sheeting. Chris has completed several high profile projects in Ontario including the Eglinton subway, Ottawa LRT, and several Metrolinx and infrastructure projects.
Maple Site Solutions Inc. is proud to have Chris as a part of the team and we look forward to benefitting from his high level safety and execution experiences.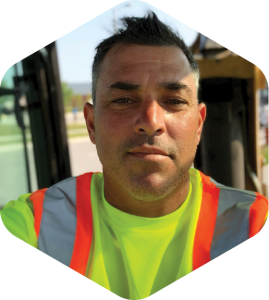 SENIOR FIELD MANAGER/PARTNER:
Mike Luis 
Mike brings the company 20 years of knowledge and a wealth of industry experience.  Mike's Operational experience comes through directly supervising multiple teams of field crews for past employers and through operation of his own company. He has the ability to understand and execute any project and overcomes any challenge he is faced with.
Mike has a background in Shoring and Deep foundations including Heavy Civil. His experience allows him to understand the importance of scheduling and construction sequencing in collaboration with the General Contractor. Mike understands how we affect other trades, as well as how other trades affect us, and communicates to ensure seamless transitions.
Mike has the ability to assemble strong, hardworking and efficient field support staff through clear direction and communication, and prides himself in providing a clean and safe work site.
Mike is a valuable part of the Maple Team, and encourages you to speak with him on-site regarding any operational or scheduling requirements.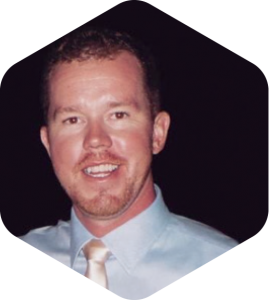 SENIOR DRILL & CRANE OPERATOR/PARTNER:
Josh Horner 
Josh provides over 17 years deep foundation experience utilizing European piling rigs and cranes.
Josh is a 339A hoisting engineer, mobile crane operator and is Red Seal certified.
Josh has completed numerous complex drilling and piling projects throughout Canada. Some of the notable projects include the Hwy 412 (407) project, the Eglinton Crosslinx subway project, Ashbridges Bay, High Valley Copper Mine (BC), Trent Severn lock 45, Mildred Lake (Fort Mac, AB), Amherst Island Ferry Dock and Frenchmans Bay.
Maple Site Solutions Inc. is proud to have Josh as a part of the team and we look forward to benefitting from his high level safety and execution experiences.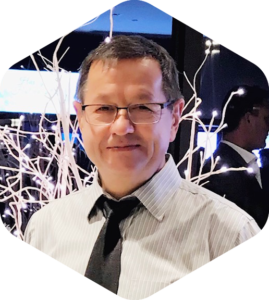 QA/QC MANAGER:
Viktor Kravchenko
Viktor is a seasoned individual with a wealth of industry experience. He has had the opportunity to provide welding inspection, fabrication, pile load testing and tieback testing.
Viktor has a background in Shoring and Deep foundations – specializing in fabrication, pile and anchor testing. His experience allows him to manage applications through difficult conditions and ensures quality control measures meet or exceed design applications.
Viktor has the ability to lead and execute a team from inception to completion. Viktor prides himself in providing a clean and safe work site.
Maple Site Solutions Inc. is proud to have Viktor and he is considered an integral part of our team.